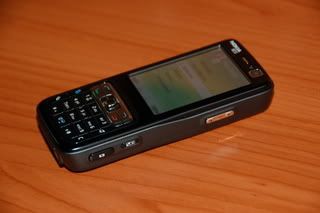 Momentan e plin de hip hop si ultimele episoade din Southpark si How I Met Your Mother. Ah, pe langa cartela de Cosmote, mai am una noua de Orange, cereti numarul aia care ma cunoasteti.
Update: L-am vandut, ma saturasem deja de joystick, pop-port, lipsa de mufa 3,5mm si toata Romania avea acum, dupa ce l-au bagat la oferta la Vodafone. Nu mai vad altul prea curand, tot un Nseries, daca mi se va pune pata sa strang bani din nou. Nokia all the way.
Update (2): Se pare că nu Nokia all the way, iPhone will do.